I've been a trainer with Training for Change for over a decade.  But when our founding director left, we needed a massive website redesign — including eliminating those flat files which had been plaguing us for years, streamlining the process of adding a new training to our website (currently had to edit four locations!), and upgrading our database capabilities (currently a file held on one person's computer).  With the help of CiviCRM, Training for Change's website is a much more robust and powerful website.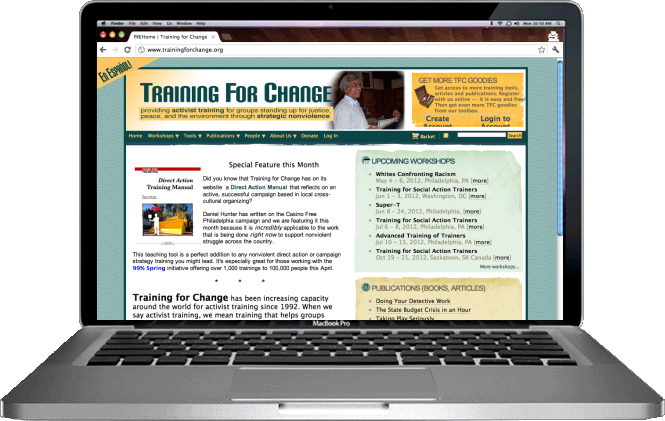 A simple "business card" website for my wife's therapy work.  Seeds of Potential is straightforward Drupal at its simplest.
With website developer Ivan Boothe, we did a massive rehaul of the Bretheren activist organization On Earth Peace's website.  We constructed a sprawling flat file system (from Pagemaker and others) into a clean Drupal 7 website — porting over 250+ pages into a vastly restructured, simplified website.  We did coaching and consulting at every step of the way, including how to drive users to the website, make use of good pictures, and more.
Global Nonviolent Action Database
For two years I helped George Lakey and a team of Swarthmore students to build the Global Nonviolent Action Database, which boasts 600 cases of nonviolent campaigns — from 1170 BC to post-Arab Spring.  A treasure trove of stories and examples of nonviolence.
I built the complete backend which features Drupal 7 and an abundant assortment of field-type extension modules.  It's a clean system that other administrators were quickly able to take-over without fuss.  In addition, I coached many of the students, advised at multiple stages of implementation, and was involved in the overall launch and operation.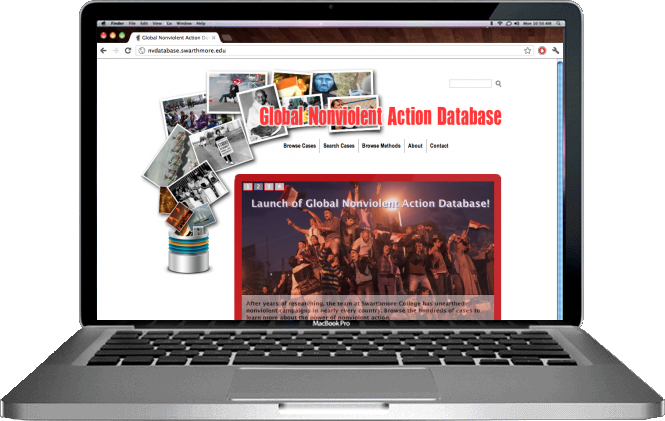 Upper Nile Institute for Appropriate Technology
A deliciously outdated website featuring a medley of DIVs and TABLEs, my job was to clean up the website functionally and visually.  A straightforward volunteer job for a great organization.
Our Children Ourselves
The home of educator Pamela Haines' writings about parenting.  Features custom is the home of educator Pamela Haines' writings about parenting.  Features custom php script using cron, to send out its articles daily, weekly, or monthly to subscribers.  This sends out previous nodes (articles) to potential parents until all have been sent.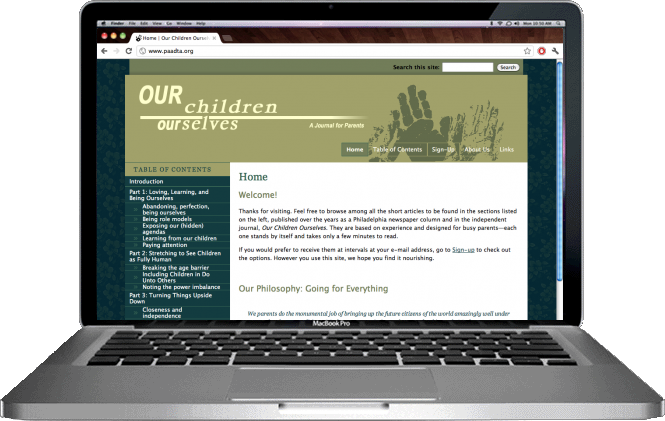 Casino-Free Philadelphia
The Casino-Free Philadelphia campaign moved quick — and in the space of three years we built four distinct websites as the movement grew and expanded.  What currently exists is built by Ivan Boothe vaguely from an earlier Drupal design I implemented with design work from Action Mill's Jeremy Beaudry and Nick Jehlen.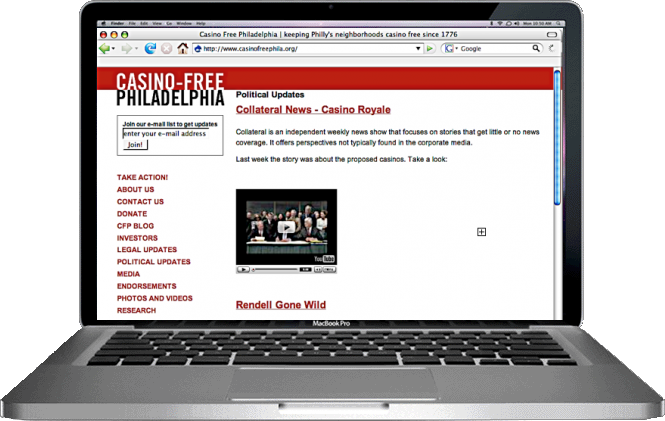 Move Your Money
I support activists to build what works.  Why build a complex website when a simple one will do?  Move Your Money is a straightforward website from iWeb using simple cgi-bin scripts.  No bells or whistles, but that's often what we need — something quick and dirty that will work (and look good, too!).